New Windsor EMS,
NY's Trusted
First Responder
We are a New York State Certified ambulance service that provides both basic life support (BLS) and paramedic level care (ALS).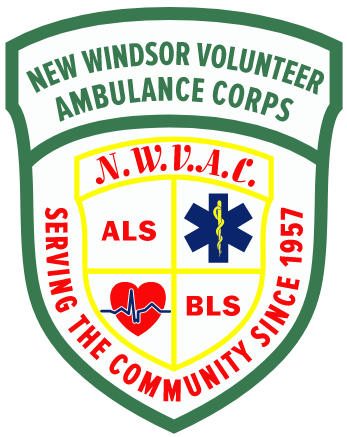 About New Windsor Emergency Medical Services
NWEMS operates six ambulances, four paramedic first response vehicles, one BLS first response vehicle and a special operations unit.
NWEMS is the official ambulance service for the Town of New Windsor, Town of Cornwall, and Village of Cornwall-on-Hudson. We operate out of 2 two locations; our Headquarters in New Windsor, 555 Union Avenue in New Windsor, and our Cornwall station, located at 1 Clinton Street, Cornwall.
Business hours are 9:30 AM to 3:00 PM at our New Windsor location.
NWEMS covers 95 square miles of territory, including part of Stewart International Airport. Over 45,000 people rely on our service and depend on us to be available 24/7.
We are one of the busiest ambulance services in Orange County, answering over 4,000 calls in 2022. NWEMS has one of the best response times in the industry.
We want to hear from you!
NWEMS is always looking for new ways to improve! Please take our Customer Satisfaction Survey by clicking or scanning the QR Code to the left!
Responses will be kept anonymous and will be used in conjunction with our Quality Improvement (QI) review process. QI is a HIPAA compliant practice where a panel of our providers along with outside medical staff review clinical care provided to patients in order to ensure all practices are meeting the standards of care. If you have been a recent patient of ours, please take five minutes to answer this quick survey in order to help us help you! 
We are always looking to grow our family!
NWEMS welcomes new volunteers to join our group. If you are motivated and have an interest in both medicine and helping those around you, we'd love to have you on our team. NWEMS offers many benefits to our members, the most important being life saving training!
Are you ready to join? Click the "Apply Now" to be taken directly to the volunteer application!
To learn more about our organization and other positions available, click here!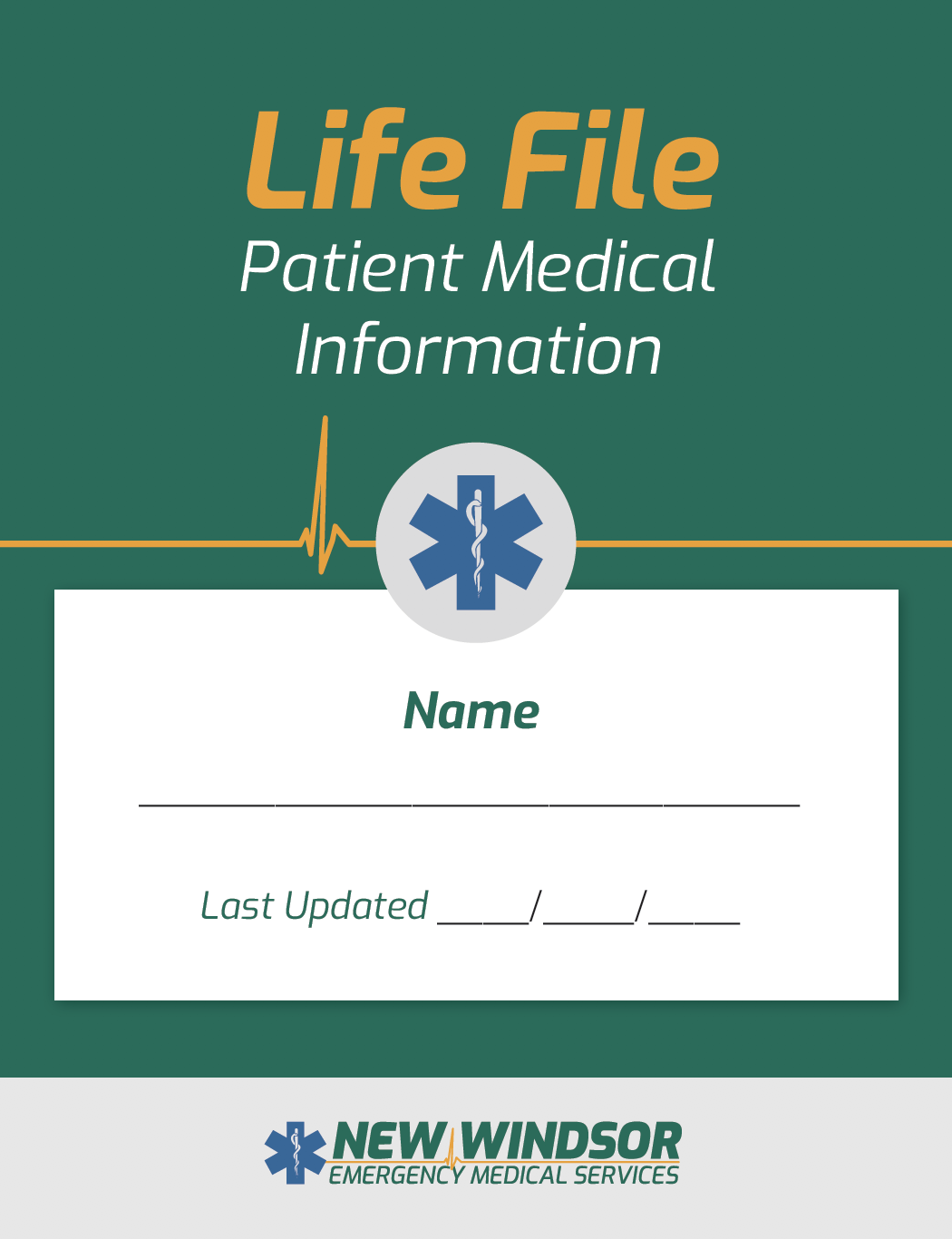 The more we know about you, the better we can help you in any future emergency
Introducing the New Windsor EMS Life File: a small booklet that collects all of the important information we need to know to best assist you in a crisis. Download, print, and fill out this booklet to help us better understand your individual health needs. We also have started utilizing the NYS Yellow Dot Program, more information can be found here!
If you have any questions, comments, or suggestions about our services, please contact us at (845) 563-3111 or fill out the contact form below.

555 Union Ave
New Windsor, NY 12553
For Non-Emergency & General Questions
PLEASE NOTE: If you are having an emergency, please do not fill out the form. Instead, call one of the emergency numbers listed above.