Capabilities
We are a premier ambulance service that you can count on in moments of crisis. Learn more about our history and achievements.
Here for You When You Need Us
Since resuming operations in 2006, New Windsor Emergency Medical Services reestablished itself as the premier ambulance service in New Windsor, NY, currently responding to all emergency and non-emergency medical requests.
As of 2009, we are considered a paramedic level agency, staffing highly trained paramedics 24/7. In addition, we are respected in the community and regionally as a pioneer, integrating a number of capabilities and services available to the community and welcoming volunteers to join our team.
In 2022, New Windsor EMS was designated as the primary ambulance service for the Town of Cornwall and Village of Cornwall-On-Hudson.
A Legacy of Firsts
NWEMS is the first volunteer ambulance service in the Hudson Valley to go wireless. Pre-hospital care reports are transmitted directly to the hospital and the Department of Health, all over a secure server. We also have onboard digital resources to better equip us for your unique, critical needs.
In 2007, NWEMS became the first ambulance corps to carry carboxy hemoglobin meters which detect carbon monoxide levels of the patient, enabling proper care.
Pre-Hospital Care for a variety of situations
Carbon Monoxide level detection
Cardiac Monitoring, Defibrillation & Pacing
CPR Preformed with the cutting edge LUCAS Chest Compression System
Continuous Positive Airway Pressure (CPAP)
Advanced Airway Procedures Including: Video Assisted Laryngoscopy, Endotracheal Intubation & Surgical Cricothyrotomy
Intravenous, Intraosseous, Intramuscular, Intranasal and Oral Medication Administration
Sedation & Pain Management
Rapid Sequence Intubation (RSI)
New Windsor Ambulance is able to provide dedicated EMS coverage for sporting events or large scale events, such as concerts, races and large gatherings.  Please contact us for pricing and more information.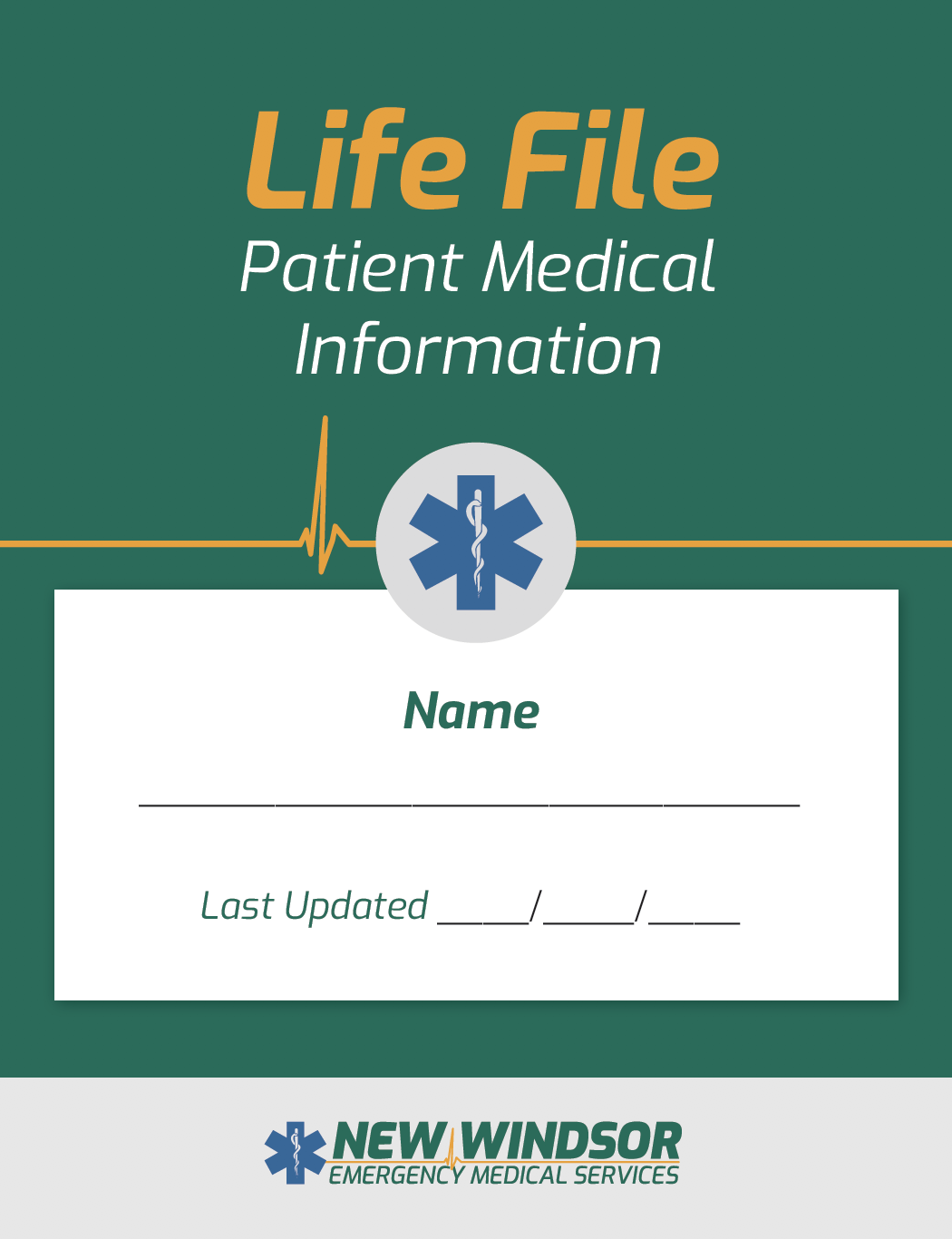 The more we know about you, the better we can help you in any future emergency
Introducing the New Windsor EMS Life File: a small booklet that collects all of the important information we need to know to best assist you in a crisis. Download, print, and fill out this booklet to help us better understand your individual health needs. We also have started utilizing the NYS Yellow Dot Program, more information can be found here!
4,000
Calls Responded to in 2022
6 min
Average response time
NWVAC transports patients to and from area hospitals. Please contact our dispatch center at 845-565-3320 to make arrangements.

555 Union Ave
New Windsor, NY 12553
For Non-Emergency & General Questions
PLEASE NOTE: If you are having an emergency, please do not fill out the form. Instead, call one of the emergency numbers listed above.